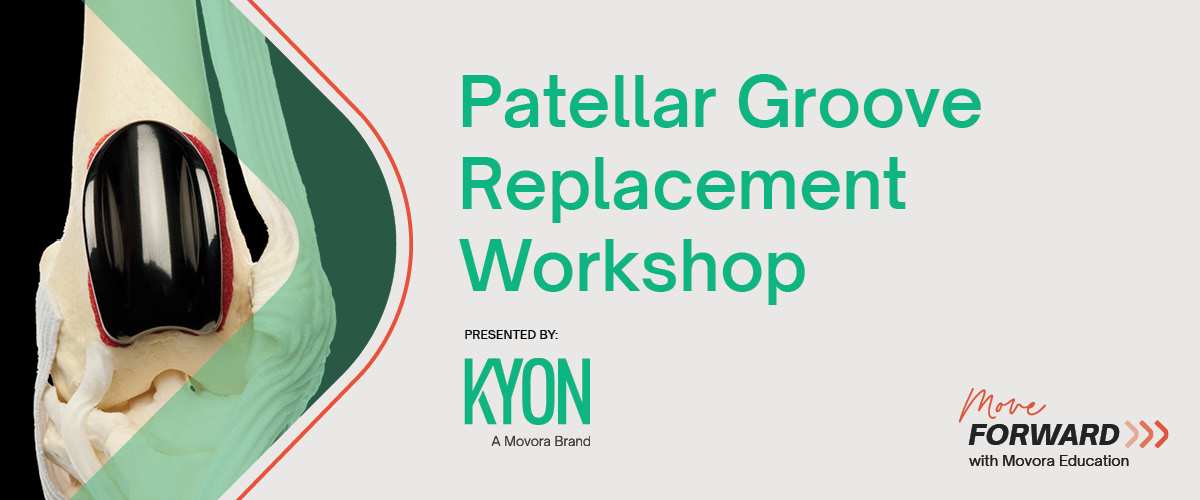 Join this Movora sponsored KYON PGR Workshop on Nov 4, 2023 presented by KYON and Freelance at the Freelance Education Centre in Bristol, UK! 
This one-day workshop allows participants to understand the basic knowledge of the KYON PGR and technique and includes practical exercises using bone models as well as in a wet lab setting. 
General Vet Registration: £975.00 plus VAT per person
Instructors
INSTRUCTOR
Dr. Stuart Cooke, 
BVetMed CertSAS MRCVS
INSTRUCTOR
Andy Torrington, BVMS,
CertSAO, MRCVS
Workshop Description
Patellar Groove Replacement (PGR):
The PGR implant system is a unique solution to address the condition of patellar luxation where the kneecap dislocates from its normal location in the patellar groove. It is the first and only implant on the market to restore a functional patellar groove.
This workshop combines learning the PGR procedure online with practising the procedures in a dry lab and wet lab workshop with immediate feedback from the experts Stuart Cooke and Andy Torrington. 
The workshop booking includes enrollment in the online course "KYON: An Introduction to PGR", which must be completed before workshop attendance. The workshop will focus on the practical exercises.   
Workshop Objectives
After this course, let us help you decide what "next steps" make sense for you and your practice.
You should have a basic knowledge of stifle anatomy and experience with surgical approach to the stifle and bone plate application before attending this course.
Prerequisites
This workshop is appropriate for specialists and general practitioners who have an interest in improving their orthopedic knowledge and skills.
Movora provides all equipment and materials for each workshop.
Location


Address
Freelance Surgical Ltd
Unit 7
Havyatt Business Park
Havyatt Road
Wrington
BS40 5PA
Completion
The following certificates are awarded when the course is completed:
| | |
| --- | --- |
| | KYON Certificate of Completion |