KYON PGR and Corrective Osteotomies Workshop
Course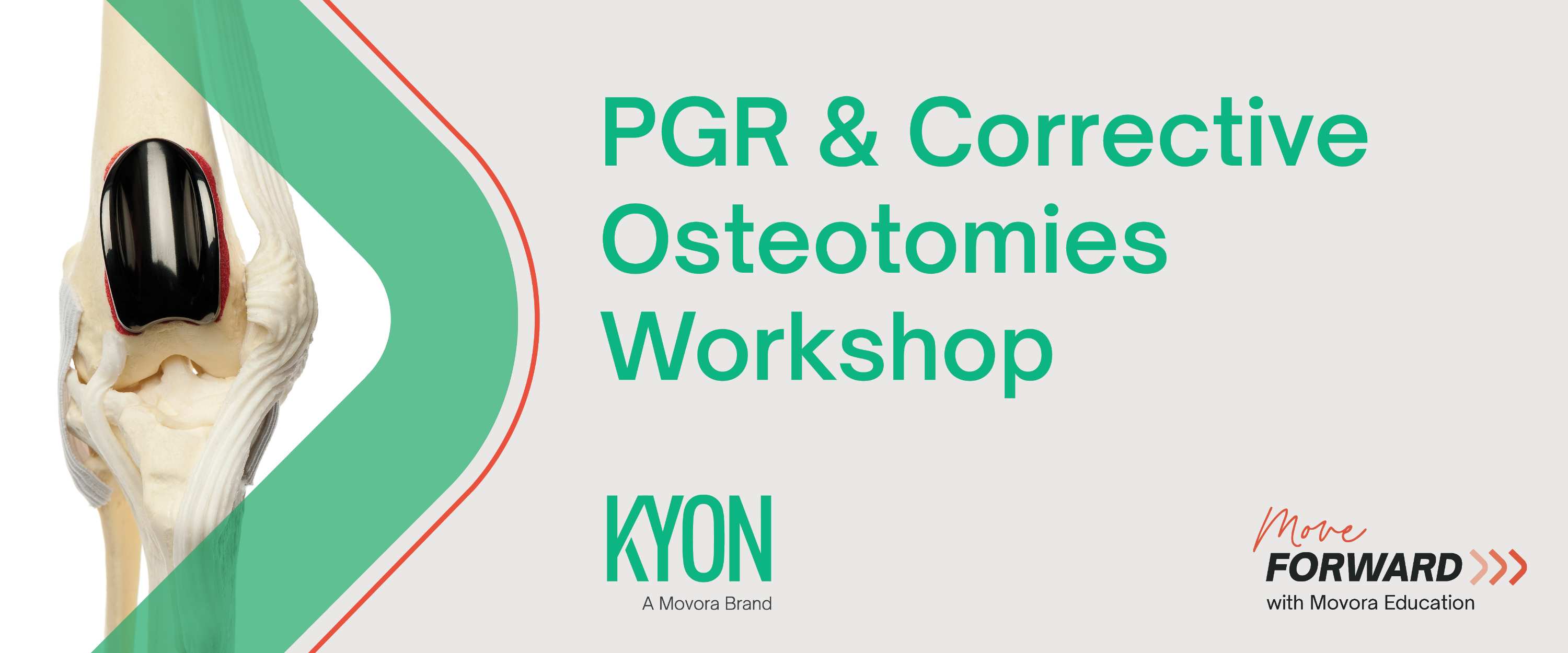 Workshop Description
Patellar Groove Replacement (PGR):
The PGR implant system is a unique solution for patellar luxation, a condition in which the patella is dislocated from its normal position in the trochlear groove. It is the first and only implant on the market to restore a functional patellar groove.
This workshop combines online learning of the PGR procedure with hands-on practice with immediate feedback from the experts Stephen Bresina, Kris Camps and Lisa Adele Piras. In addition to learning the PGR procedure, you will perform corrective osteotomies with the KYON Alps-II system.
Included in the workshop booking is the KYON: An Introduction to PGR online course, which provides relevant information on the KYON PGR system, indications for PGR, pre- and post-operative care and the surgical technique for the procedures. The online course must be completed prior to attending the workshop. The workshop will focus on the hands-on exercises.   
Workshop Objectives
This hands-on PGR and Corrective Osteotomies workshop is designed to improve your understanding of all critical aspects of PGR and corrective osteotomies and equip you with the skills necessary to achieve consistently successful clinical outcomes.
After this workshop, let us help you decide what "next steps" make sense for you and your practice.
Prerequisites
This workshop is appropriate for specialists and general practitioners who have an interest in improving their orthopedic knowledge and skills.
A basic knowledge of stifle anatomy and experience with the surgical approach to the stifle and bone plate application is vital to attend this workshop.
Movora provides all equipment and materials for each workshop.
Location


Address
Completion
The following certificates are awarded when the course is completed:
| | |
| --- | --- |
| | KYON Certificate of Completion |